What is Insulin Pump Therapy?
Insulin pump therapy is a safe, simple way to achieve better glucose control. Insulin pumps are small in size, battery operated, and give you a constant drip of insulin. An insulin pump mimics what a normal pancreas would do and is programmed to meet each patient's individual needs. 
Have you Been Approved for an Insulin Pump?
Getting an Insulin Pump from EHCS
Edwards Health Care Services offers a range of insulin pumps and is committed to helping improve your quality of life living with diabetes. We strive to deliver timely, courteous, ethical, and personal service…every time!
One-on-one support and guidance from your very own Diabetes Care Advisor
Easy supply reorders via phone, email, or web
Auto-ship* program so you can stay Ontrack
*Auto-ship not available for all insurance plans.
Free shipping on insurance products delivered to your home
MANUFACTURERS WE CARRY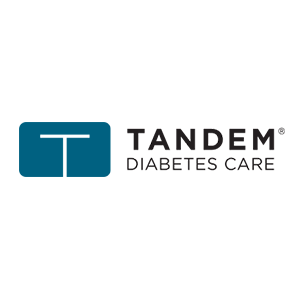 What is an Insulin Pump?
Insulin pumps replace the need for periodic injections by delivering rapid-acting insulin continuously using a catheter.
Insulin pumps offer many advantages that can simplify your diabetes management. With help from your health care team, insulin pumps can help keep your blood glucose levels within your target ranges.

Benefits of Using an Insulin Pump
Insulin pump therapy provides flexibility for your 

lifestyle while giving you greater control of your diabetes!
Delivers insulin accurately and often improves your A1C

Eliminates individual insulin injections

Allows flexibility about what and you eat, making diabetes management easier

Eliminates unpredictable effects of intermediate or long acting insulin
EHCS works with Medicare, Medicaid, and most commercial insurance plans nationwide! We are dedicated to continuously expanding our reach.

Is Insulin Pump Therapy Right for Me?
Insulin pump therapy is used by people of all ages. Studies have shown that those who use insulin pump therapy show improved glucose management and better lifestyle flexibility. The questions below will help determine if insulin pump therapy might be right for you!
Are you comfortable being attached to a device that lets people know you have diabetes?

Are you comfortable with the technology and mechanics of operating a pump?

Are you committed to checking your blood glucose at least four times per day?

Do you have a healthcare team that is familiar with insulin pumps?